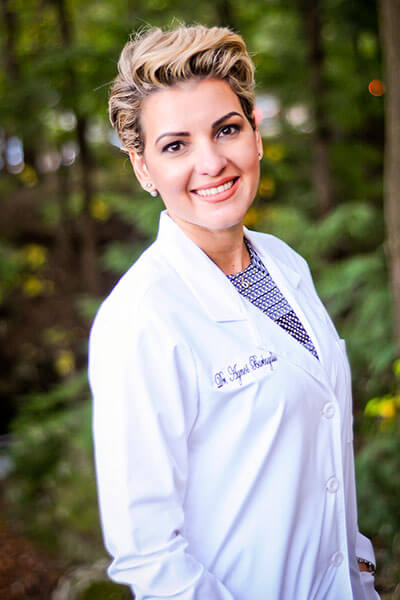 ---
From the time Dr. Barbagallo was just nine years old, and saw her mother at work, she wanted to follow in her mother's footsteps and become a dentist. She has a deep sense of commitment to her community and has a passion for connecting with children. Her younger sister has special needs and is Dr. Barbagallo's reason and driving force for pursuing Pediatrics as her specialty. Her experience with her sister has gifted her with the understanding, patience and a gentle demeanor to relate to all children's needs.
Dr. Barbagallo feels strongly that early childhood healthcare and prevention are important to instill lifelong dental health. Establishing a dental home at an early age is critical to building a positive dental experience.
Dr. Barbagallo earned her post-graduate degree at New York University. After completing a General Practice Residency at Hackensack University Hospital, she worked in private practice for a year before returning to specialize in Pediatrics. Her involvement included leading the Hispanic American Association, acting as Student Ambassador to ADA, and being selected for an Honors Program in Endodontics. She received several awards including the Presidential Service Award , Community Dentistry and Public Health award , Bernard E. Rudner Award for Superior Performance in Comprehensive Patient Care, and the Achievement in Community Dentistry American Association.
Dr. Barbagallo completed her Pediatric training at Saint Barnabas Hospital in Bronx, NY where she also served as Chief Resident.
Fluent in Spanish, Italian and English, Dr. Barbagallo is an active member of the Academy of Pediatric Dentistry, The American Dental Association, and the New Jersey Pediatric Dental Association.
---